This week is Rabbit Awareness Week (RAW) in the UK (15th September – 22nd September). The plight of pet rabbits is a universal problem, so here at Pet Insurance Ireland we thought it was a good idea to highlight Rabbit Awareness Week here in Ireland also.
Read the rest of this entry »
In May 2010 Lennox was seized from his family home and locked away at a secret location, remaining imprisoned to this day. The dog warden working for Belfast City Council seized Lennox believing him to be a 'pit bull type' dog, and therefore breeched the dangerous dogs act. A decision the family says was formed by Belfast City Councils dog warden, after measuring Lennox's muzzle and hind legs with a dressmaker's tape, a process stated by many as fatally flawed. Belfast City Council's decision was not only heart breaking for the Barnes family, but also a great shock. After applying for and receiving a dog licence from Belfast City Council every year since Lennox was a puppy, who would then expect the Belfast City Council to suddenly class Lennox as a pit bull type dog.
An interesting article in the Irish Times today by Rosita Boland brings up the point of just how hard it is to find dog friendly accommodation in Ireland.
We wish everyone a very merry Christmas from PetInsuranceIreland.com.
Photo by Randy Robertson.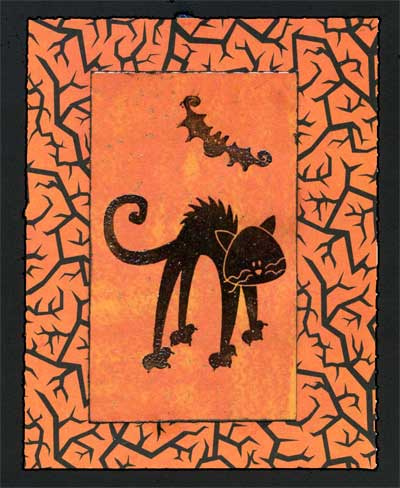 Halloween is well known for its witches and black cats, but how did black cats get such a bad reputation? When you look back at the history of the cat, they were not just used to kill mice and rats, the Romans highly revered them and the Ancient Egyptians even worshiped them. Cats were thought so highly of by the Egyptians, it is said that to kill a cat intentionally or by accident, was punishable by death.
It wasn't until the 17th century that cats began to be persecuted. This was due to their association with witchcraft and Satan. The image of the black cat sat on a witch's broomstick still stays with us today, and is a popular image/costume on Halloween.
Thankfully we know there is no such thing as a witch, and cats in general are now adored and loved by many, but why then are black cats still the least popular? Unfortunately many people are still superstitious of black cats, be it bad luck if you have a black cat turn its back on you, or meeting a black cat early in the morning. If you were to believe superstitions then you would think people would also believe the good luck that black cats bring, be it good luck to own a black cat, have a black cat enter your house or to touch a black cat, but unfortunately being superstitions, they are not logical reactions to black cats in the first place.
Superstitions aside and on a more serious note, if a cat happens to be born with a black coat, animal rescue centres are finding them a lot harder to home. These beautiful animals are for some reason not as popular or as fashionable, and many people who come to look at the cats at re homing centres are dazzled by the beauty of the tabby cat, or ginger and the many other striking cats waiting to be re homed. The poor black cat is often totally ignored.
It is sad to see any cat waiting for a home at an animal sanctuary, but to be over looked just because you have black fur is heart breaking.
Article by PetInsuranceIreland.com. Find the best deals on cat insurance in Ireland.
As many as a hundred bottlenose dolphins have decided to take up their home in the seas of County Donegal.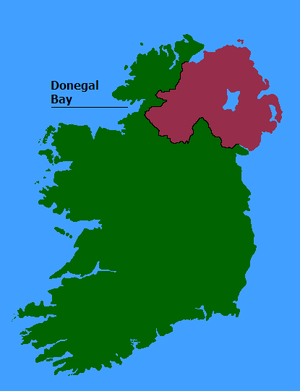 Donegal Bay
The pod of dolphins have been spotted in Donegal Bay between Rossnowlagh Beach and Doorhin Head.
The dolphins delighting boaters, tourists and animal lovers.
Doolin
This week PetInsuranceIreland.com paid a visit to Doolin, County Clare.
In the local harbour we were delighted to spot a dolphin entertaining the local tourists.
Every time it glided to the surface it was greeted with "oohs" and "aahs" from the crowd.
There are some great pictures of the dolphin on this page.
You can visit the Doolin tourist information website here.
Irish Dolphins
We thought we would put together a list of dolphin websites in Ireland if you want to find out more.
If you have a website about dolphins in Ireland please get in touch.
Compare and review pet insurance in Ireland on PetInsuranceIreland.com.
All living polar bears can trace back their lineage to one single female brown bear who lived in Ireland.
If you have a dog then you will of course want to do everything that you can to keep them fit, healthy, and happy.
Warning, younger readers may find the following post distressing. Scroll down to read.
---